Civil Litigation Trial Attorney
in Los Angeles, California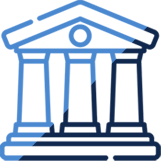 The Law Office of Margaret A. Sedy provides practical wisdom and aggressive advocacy on behalf of individuals and businesses of all sizes. Our main areas of focus are civil litigation, business law, technology and data privacy, intellectual property, and personal injury. Ms. Sedy is a seasoned civil litigator and trusted outside general counsel.
$1.5 million settlement achieved in the lawsuit against a government entity
Recognized by TopVerdict.com in 2017 for Top 50 California Personal Injury Settlements
Successfully settled multiple federal government investigations and lawsuits on behalf of individual business owners & corporate entities in matters related to advertising and marketing, and regulatory compliance.
Succeeded on multiple Anti-SLAPP Motions on behalf of companies and their employees in lawsuits alleging defamation, Civil RICO violations, invasion of privacy, and business torts, resulting in a case dismissal.
Resolved 100+ business law disputes short of litigation, saving clients time, money, and harm to their reputation.